Malyasia – GASTRONOMIC AFFAIR AND EXPERIENTIAL STAY With Dorsett Grand Subang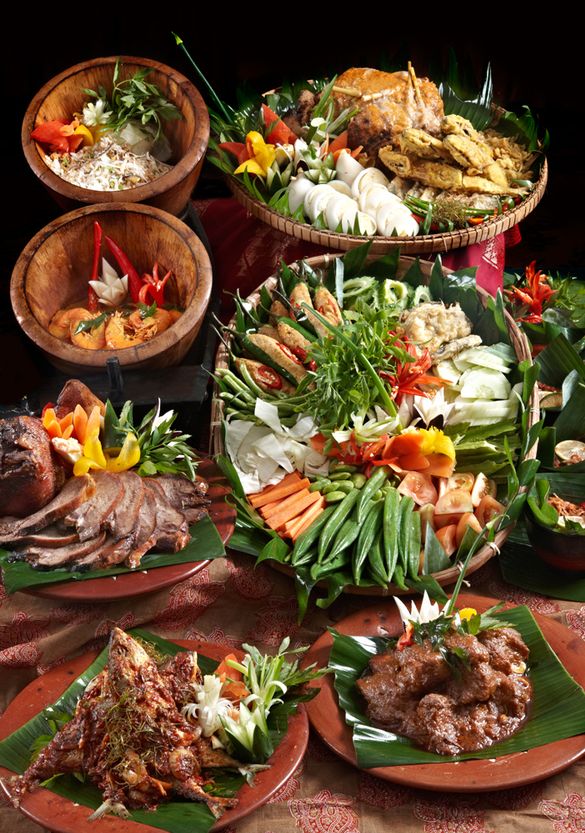 ---
SUBANG – Year 2020 has been designated as  Visit Malaysia 2020 (VM2020) and Dorsett Grand Subang is all geared up to offer both locals and international travelers a uniquely  gastronomical Malaysia affair for te entire year.
Head by the hotel's Executive Chef Steven Teo, dive into not one, but two celebratory buffets; Selera Malaysia and Rencah Malaya available at the all-day dining restaurant, Terazza Brasserie.
For Selera Malaysia, diners will be able to satisfy their cravings with generous helpings of Malay Kerabu, a riotous, tropical local salad, made using vegetables and herbs, and dressed with fiery sambal, coconut and lime;  the must-try Oxtail Soup Malay Style, an oxtail dish simmered with a myriad of local herbs and spices that gives giving away a rich and aromatic flavor; Chicken and Lamb Murtabak served with a variety of condiments such as Pickled Onion, Chicken Curry with Potato and Sambal Ikan Bilis and other hot items such as Nasi Goreng Kampung, Udang Masak Madu, Stir-fried Vegetable with Prawn Paste and Roti John.
Also available would be individual specialised station for other local favourites such as Chicken and Beef Satay, Ais Kacang and Cendol, Penang Char Kway Teow, Roasted Chicken Tandoori and a local noodle station to bewildering spread of wonderfully irresistible local desserts to the likes of Bubur Cha Cha, Assorted Malay Kuehs, Mango Mousse Cake, Mint White Chocolate Mousse, Caramel Walnut Cheese Cake, Cream Caramel, Peach Almond Pie and many more!
Thinking of something more specific for your evening bites? Delve into another VM2020 buffet dinner treat, Rencah Malaya. A thematic spread that will leave you wanting for more.
Indulge in the tasteful makings inspired by authentic Peranakan cuisines – Citarasa Baba Nyonya at Terazza Brasserie's. Savour specialty dishes such as the five-spice wonder, Ngoh Hiang Chicken Rolls; meat and vegetables combine with spices to create a roll so delicious that one won't be enough for your palate.  Laksa Lemak Nyonya,Nyonya Chicken Curry with Potato, Ikan Assam Pedas, Sambal Sotong Petai, Duck Soup with Salted Vegetable and Bean Curd, Nyonya Ponteh and Nyonya Baked Fish are just some of  delightful offerings of Rencah Malaysia for that ultimate indulgence
Selera Malaysia promotion is available every Wednesday and Rencah Malaya is available every Thursday. Both Selera Malaysia and thematic Rencah Malaya buffet promotions are priced at RM128 nett (adult) and RM70 nett (senior citizen, 60 y.o and above & child, 6-12 y.o) from 6.30 pm – 10.30 pm.
For reservations and further inquiries call, Terazza Brasserie's team at +603 5031 6060 ext 1912 or email: bookfnb.subang@dorsetthotels.com
Don't just dine with us!  Stay with us for more eat-venturous experience.  Check out the Dorsett 3 Wishes package and enjoy 25% off Best Available Rate with a night's stay or more in our Dorsett room. Besides the room savings, you can enjoy up to 3 Wishes from the following list:
Deluxe Room @ Dorsett Grand Subang
Complimentary Breakfast for 2 persons at Terazza Brasserie  (Daily)
Complimentary room upgrade to Deluxe room per stay
Complimentary Pressing service of 2 pcs of garments per stay
Complimentary One Round of Dorsett Mocktail from 5 pm – 8 pm for 2 persons at Piano Lounge per stay
Complimentary One canister of Dorsett Signature Cookies per stay
Complimentary One Time Minibar Service per stay, subject to a minimum of 2 nights' stay
Valid for bookings made via hotel's website.
— ENDS–
Note:  Images used are purely for illustration purposes only and may vary from the actual presentation.  All information is correct at time of release.
About Dorsett Hospitality International
Dorsett Hospitality International is one of Asia's fastest-growing hotel groups. As a Hong Kong hospitality brand, we are proud to have an international footprint in 27 major cities worldwide with a total of 56 properties with our strategic partners TWH and AGORA Hospitality, including Dorsett Hospitality International's 3 core brands: Dorsett Hotels & Resorts, d.Collection, and Silka, each with their own distinct identity and offerings to cater to diverse travel needs. Since the group's establishment in Hong Kong in January 2007, we have grown by leaps and bounds with hotels across China, Malaysia, Singapore, Japan, Australia, the United Kingdom, and Continental Europe; more properties are planned in the development pipeline. For more information on Dorsett Hospitality International, visit: www.dorsett.com
About Dorsett Grand Subang
A member of WorldHotels, Dorsett Grand Subang, Kuala Lumpur is located amongst prominent commercial and shopping hubs such as Subang Parade, Empire Subang, Sunway Pyramid, Sunway Lagoon and Shah Alam. From luxurious, trendy suites and rooms to grand ballroom events and award-winning dining restaurants, Dorsett Grand Subang's wide range of facilities and accommodation caters to business and leisure guests as well as walk-in diners and visitors. For more information on the Dorsett Grand Subang, Kuala Lumpur, visit: www.dorsetthotels.com/malaysia/subang

Follow WebBandStand for everything that is cool that matters.