Murder Mystery On the Orient Express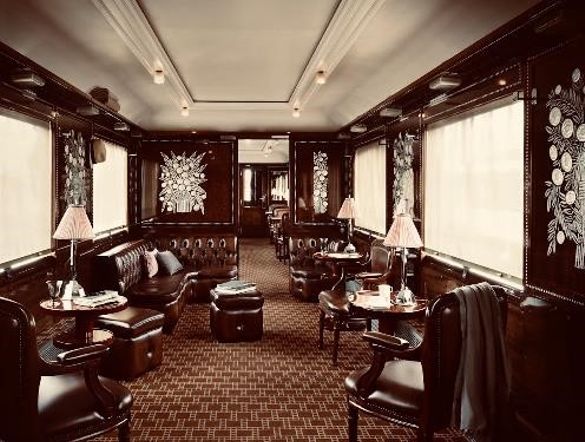 ---
Ariodante, the luxury bespoke tour company, has announced that its second 1920s immersive murder-mystery will take place on Sunday 17th May onboard the iconic, Grade 1 listed, Orient Express train. Guests will travel from Paris to Nice on the French Riviera for an unforgettable experience over the course of the day, with decadent three-night hotel stays available in Paris and Nice. The experience will appeal to fans of Agatha Christie and those seeking a truly luxurious and unique travel experience.
Based on Agatha Christie's novel, Mystery of the Blue Train, guests will be transported back in time, looking the part themselves donning 1920s costumes, on an unforgettable adventure across France. With its polished wood, sumptuous upholstery, antique fixtures and luxurious masterpieces by René Prou and René Lalique, the Orient Express epitomises the glamour and elegance of the 1920s. This unique experience onboard this rarely used historic train lets guests follow in the footsteps of Charlie Chaplin, Coco Chanel, Winston Churchill and F. Scott Fitzgerald, who were amongst its passengers.
The mystery will start at Le Train Bleu restaurant at Gare de Lyon in Paris where the rules of the game will be explained. From there the group will be taken to the Orient Express where the train will depart for Nice. Onboard, guests will step into Poirot's shoes and solve the mystery of the Blue Train before they reach their destination in the Côte d'Azur. Spread across the whole train with actors disguised as guests and train staff, the murder mystery offers a fully immersive 1920s experience and the only event of its kind.
As much thought has gone into the menu as the mystery itself. Throughout the day a series of inspired gastronomic experiences from that era will be served including a Burgundian inspired five course lunch with paired wines and a dinner later in the day. To celebrate the revelation of the murderer and solving of the crime guests join together for a champagne reception at the bar accompanied by live jazz. The winner will be awarded an annual Ariodante membership, as well as some secret gifts.
Tickets start from £7,950 and hotel packages are available from £7,245, which includes one night at Hotel Meurice or Plaza-Athénée in Paris (both Dorchester Collection), followed by two nights at Hyatt Regency Palais de la Méditéranée in Nice.
Included within the standard ticket price at £7,950 per person
Transfer from the airport or train station to your respective hotel
Orient-Express style luggage pick-up at the hotel and delivery in the hotel room in Nice
Orient-Express train ticket and participation in the murder mystery including meals and champagne reception
Full set of photographs from the onboard photographer
Free joining fee when signing up to Ariodante's Elite Membership program (worth £2,500)
Included within the VIP package at £21,900 per couple (available when you buy 2 tickets)
Luxury chauffeur service in Paris and Nice, including an original 1920s car to take you from your hotel to the train station the morning of the murder mystery
Orient-Express train ticket and participation in the murder mystery
Full costume experience and personalised fitting session (choosing the costumes in a private session with one of the most renowned French costume experts (Downton Abbey, The Crown, Versailles, Yves Saint Laurent, among many other world-famous productions)
Haircut and manicure in one of the most prestigious salons in Paris located in a historical private town house
50% discount on Ariodante's fees for all experiences in Paris and in the Riviera
15% discount on the annual Elite Membership fees when subscribing (worth £1,500)
The event will run from 10am – 11pm. Guests will meet at the Train Bleu restaurant in Gare de Lyon in Paris at 10am and will be taken to the Orient Express where they will depart at 11:30am. The train will arrive in Nice at 11pm where guests will be taken to their respective hotels.
To find out more and to book tickets, visit https://www.ariodantetravel.com/orient-express
The third Murder Mystery will take place in October 2020.
Ends
About Ariodante
Ariodante was founded out of passion for the arts and since 2014 has crafted countless unique travel
experiences for their clients and members. These have involved private visits to museums,
monuments, palaces and places usually closed to the public. They have gathered world-class experts
and artists to bring those historical places alive. They have opened theatres, opera houses and museums for backstage visits or restorations and even created magical adventure and romantic experiences

Follow WebBandStand for everything that is cool that matters.